The Illustrated Reference Bible 2.0
Main Features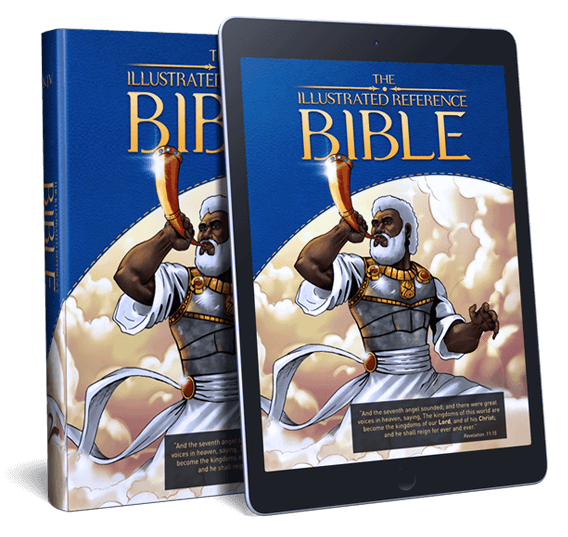 7 Color Coded Sections

Comic Style Biblical Stories

Scripture & Page Reference

Illustrations, Maps & Charts
Are you looking for a way to empower your children with the power of the Bible?
Our Illustrated Reference Bible provides engaging and informative illustrations that help children learn more about the scriptures. Whether you're looking for a tool to help your child understand the Bible better or just want to keep them entertained, our Illustrated Reference Bible is perfect for you!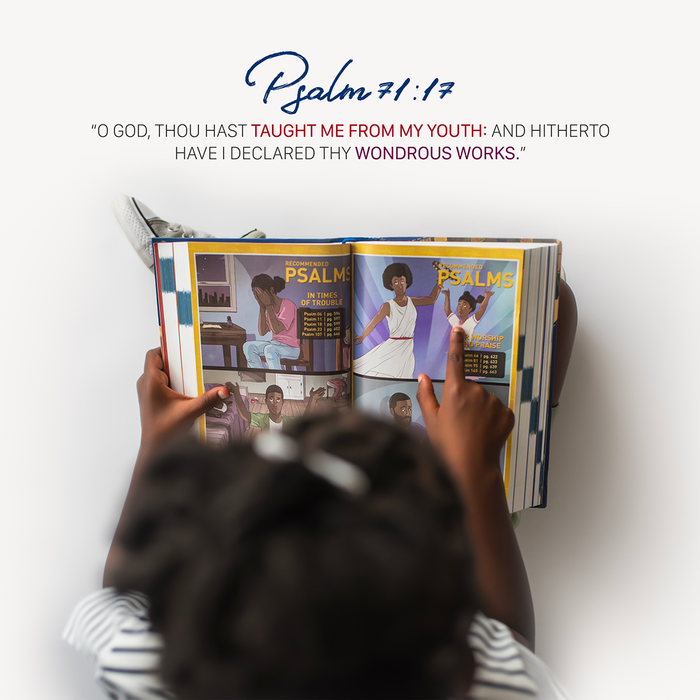 Creative New Ways To Study The Scriptures!
Testimonials
Our Customers Agree
"Personally, I enjoyed their masterpiece, "The Illustrated Reference Bible." Their use of graphic organizers are reader friendly and super great for learning and understanding the difficult texts of Biblical Literature. Congratulations gentlemen! "
"The King is Born is a wonderfully conceived, written and produced publication for children, which re-tells, in truly accessible language, the Biblical story of the birth of Jesus. The illustrations are striking, vibrant and beautifully rendered, and should appeal to children, especially those of African descent..."
"Please do not underestimate the importance of teaching your children and conditioning their sub-conscious with a black image of Christ.
IT IS IMPORTANT!"
Connect With The Culture

Connect with us on Social Media and Hashtag #IRB #MyBibleCulture